Sale!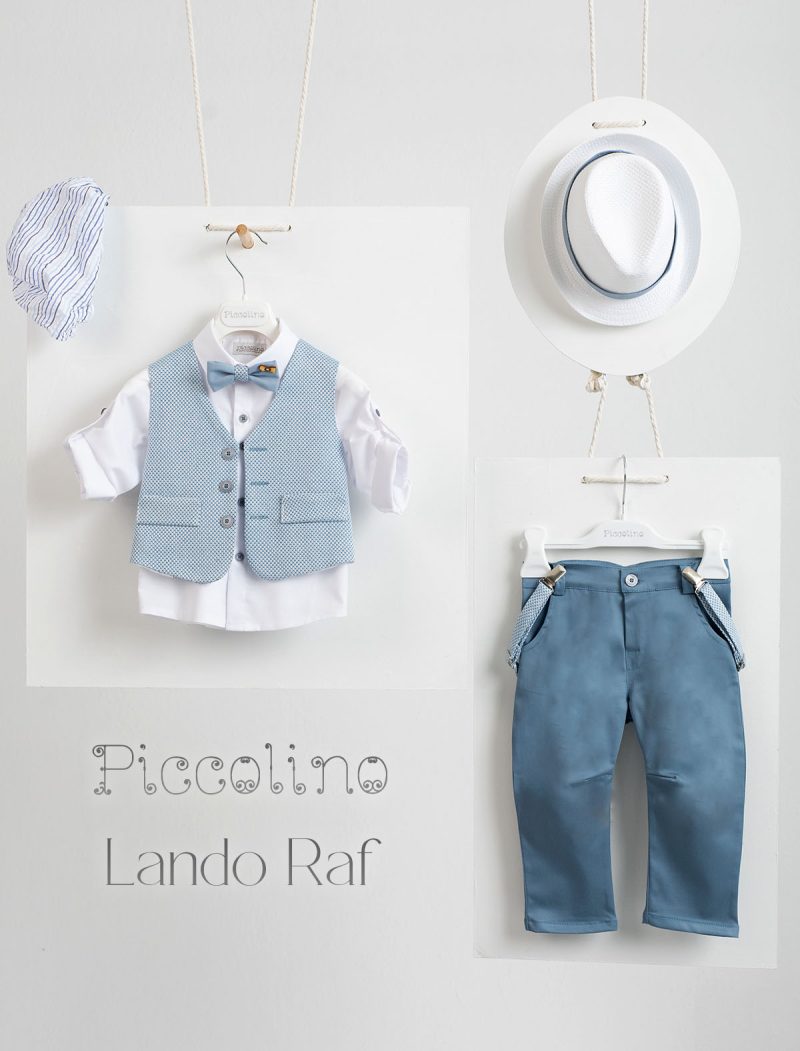 Description
Βαπτιστικό κοστούμι Piccolino Lando σε χρώμα Raf. Περιλαμβάνει γιλέκο γαλάζιο με λεπτομέρειες, πουκάμισο βαμβακερό λευκό oxford, παντελόνι βαμβακερό σε χρώμα raf, παπιγιόν με ξύλινη λεπτομέρεια, τιράντες και καπέλο με φάσα. Διαθέσιμο σε 4 μεγέθη 6-12, 12-18, 18-24, 24-36(εξτρά χρέωση)
Informations
Shipping
With purchases over € 50 we provide free shipping.
Sizing
To choose the right size for clothes and shoes, consult the corresponding size chart.
Help
For any information you need contact us at 2310580707 or send us an e-mail at info@yakinthi.gr
Specifications
| | |
| --- | --- |
| Clothes Size | 6-12, 12-18, 18-24, 24-36 |
| Color | Raf |
| Brand | Piccolino |
| Gender | Boy |