Sale!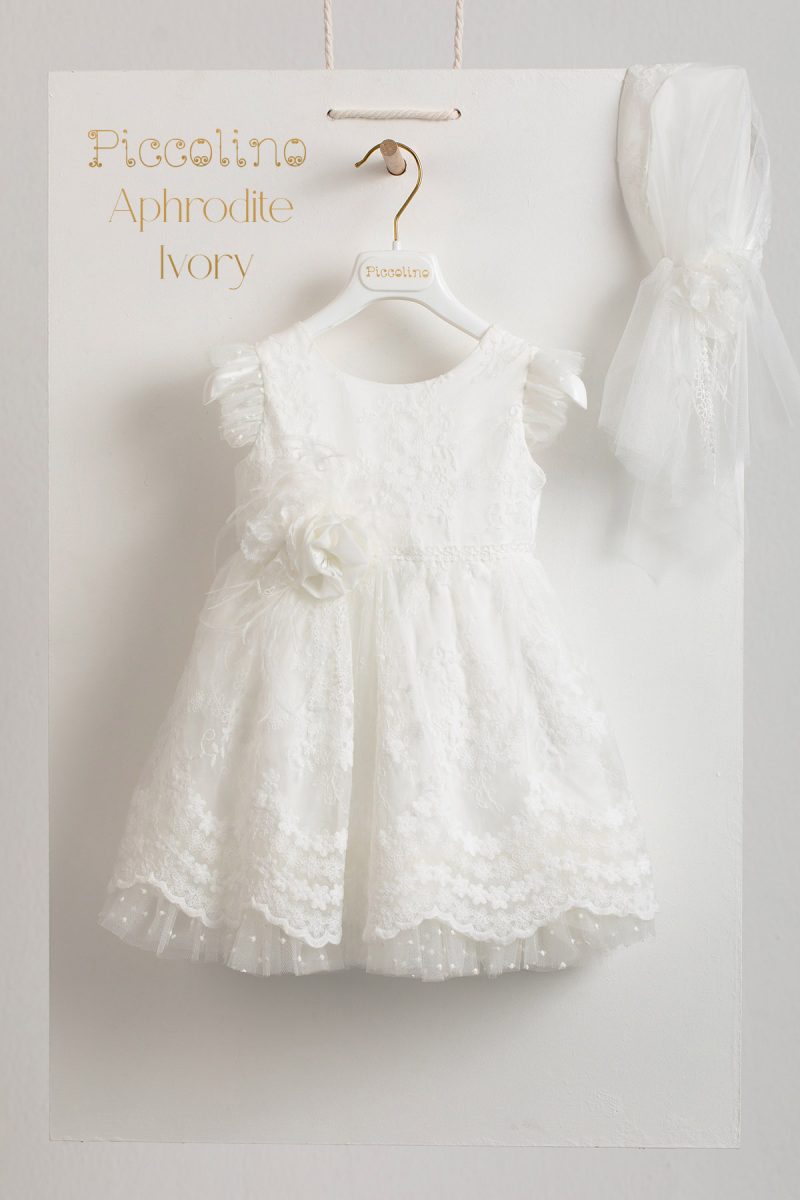 Description
Βαπτιστικό φόρεμα Piccolino Aphrodite Ivory, Φόρεμα μεσάτο με μπούστο απο δαντέλα, μανικάκι σε σχήμα angel wings απο πουά τούλι, στο πίσω μέρος καταλήγει σε ένα υπέροχο V με φιόγκο απο δαντέλα για ντεκορ. Δαντελένια φούστα με βολάν σε 2 επίπεδα με πουα τούλι να βγαίνει απο κάτω. Το ντεκόρ του φορέματος αποτελείται απο χειροποίητα λουλούδια, μαραμπού καιστρας. Το φόρεμα συνοδέυεται απο στέκα με ντεκόρ όμοιο με το φόρεμα. Διαθέσιμο σε 4 μεγέθη: 6-12, 12-18, 18-24, 24-36(εξτρά χρέωση)
Informations
Shipping
With purchases over € 50 we provide free shipping.
Sizing
To choose the right size for clothes and shoes, consult the corresponding size chart.
Help
For any information you need contact us at 2310580707 or send us an e-mail at info@yakinthi.gr
Specifications
| | |
| --- | --- |
| Clothes Size | 6-12, 12-18, 18-24, 24-36 |
| Color | Ivory |
| Brand | Piccolino |
| Gender | Κορίτσι |