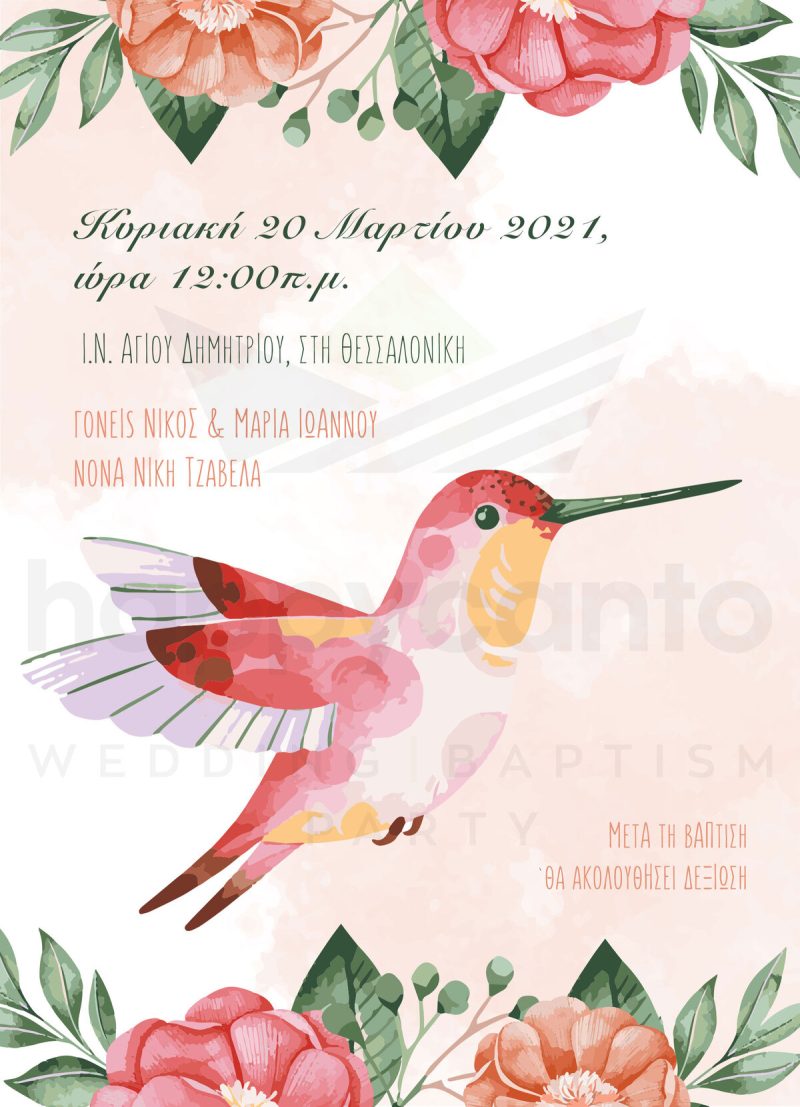 Description
Baptism invitation for girl AG01 with the theme of the bird, combined with a pink envelope.
Minimum order 20pcs.
Please fill in the details of your mystery in the comments of the order as you proceed to the cart.
Shipping from 15 to 20 working days.
Informations
Shipping
With purchases over € 50 we provide free shipping.
Sizing
To choose the right size for clothes and shoes, consult the corresponding size chart.
Help
For any information you need contact us at 2310580707 or send us an e-mail at [email protected]
Specifications
| | |
| --- | --- |
| Weight | 1 kg |
| Brand | Happy Canto |
| Gender | Κορίτσι |
| Invitation size | 10,5Χ21 μιας όψης με φάκελο, 11,5Χ16,5 μιας όψης με φάκελο, 15Χ15 μιας όψης με φάκελο, 15Χ21 μιας όψης με φάκελο, Ρολάκι μεγάλο 16Χ23 χωρίς φάκελο, Ρολάκι μικρό 11.5Χ16.5 χωρίς φάκελο |
| Paper selection | Acquarello +0,10€, Splendogel +0,15€, Velvet |